New website brings fresh new look
New website brings fresh new look
RUGBY Borough Council has launched a new website with a fresh new look, bringing council information and service together on the council's Digital Place platform for the first time.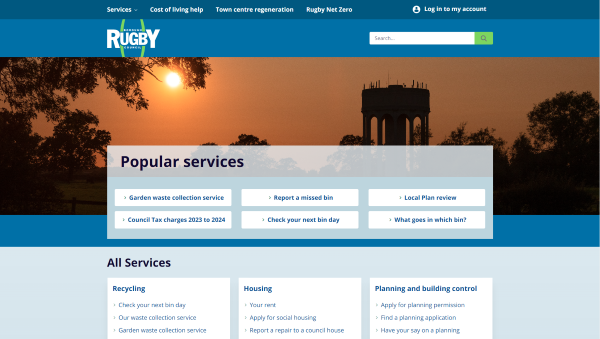 The platform has been adopted by councils across the country including Camden, Dorset and Mid-Suffolk.

It uses the same technology as the council's customer service centre, meaning that customers are able to use a single account to access services online or via the customer service centre. Future services will be able to be integrated directly into the website rather than directing customers to an alternate platform.

Cllr Tim Willis, Rugby Borough Council portfolio holder for homes, communities, digital and communications, said: "While the most noticeable change to the council's website is its fresh, new look which better reflects the council as an organisation, the biggest changes are to the platform that the site operates on.

"We'll be monitoring customer feedback on the new site to make sure that residents and businesses are able to find the information and services they need quickly and easily, but our focus will soon shift to integrating our services into the site."

Popular services on the site include checking bin days, recycling advice, planning information and the local plan review, jobs and leisure services.